Entry Level Resume Template Word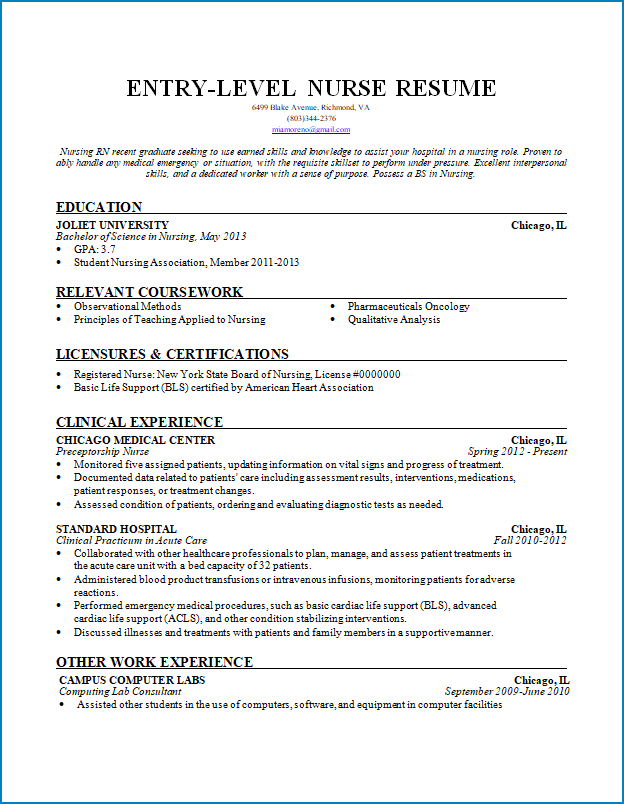 Eye-Catching Entry-Level Resume

If you are not sure what you want to put in the resume, and furthermore, you don't have much work experience, then, the right resume for you is entry-level resume where its resume will highlight your education level and the achievements, the soft skill you have and the experience during your education that will support your resume. In this resume, you will also show how your enthusiasm to learn. You must divide some sections for the resume, like resume summary, education section, work experience section, and skill section. However, making it in Word document can be so easy for you who are familiar with computers.
Other Samples of Entry Level Resume :
As for the detail of what you include in the resume, then pay attention to some tips in writing the entry-level resume. Before you write down your resume, you can make lists of your experience you ever did as like your volunteering job, part-time job, internship, student activities, and others. After that, you can highlight the achievement you get as a match you won or other contest you ever won in detail. Further, gain the references even though it is not so necessary, but it is better to make some. Start writing with the resume you have and do proofreading two or three times to make sure that there is nothing wrong with your resume. To help you find the right resume, here is some template you can choose and use. Go to the bottom of this page and download the free link provided.
Entry Level Resume Template Word – download