Acting Resume with No Experience for Beginners
Thinking of pursuing acting as a career? Have a passion for the movie industry or to act? You will want to create a resume or portfolio for you to bring around when you are doing your castings. You can always research for some acting resume templates even with no experience in the field. There are different templates that you could choose from and you can easily fill in the form to suit your preferences and needs. Even if you do not have any previous acting job experience, you can still try and create a good resume to bring for your castings.
Other Samples of Acting Resume No Experience :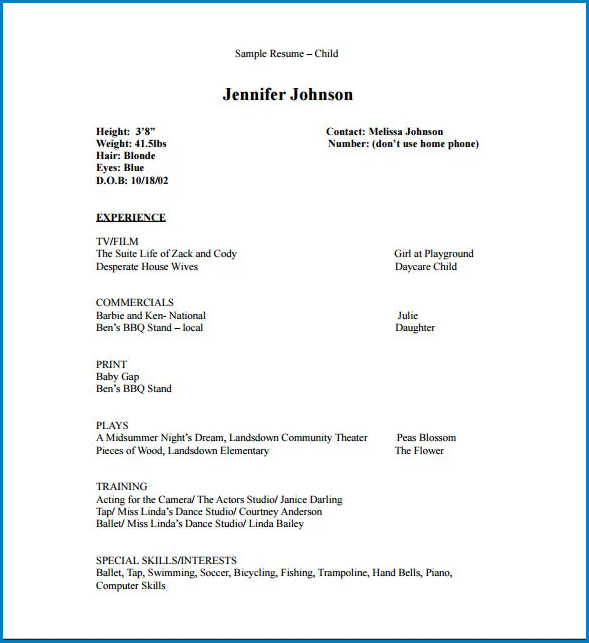 For a beginner in the acting industry, you will want to have a professional resume completed with some pictures attached to it as a portfolio. In some acting resume with no experience, you can make it sound interesting so that the producer will look at your resume and try you out for casting. Creating this type of resume is not difficult as it will have the same steps when you are creating a normal resume. You must make sure that you include all the skills that you have, especially if you can speak in different dialects, accents, and languages. On the bottom of this page, you can click on the free download link if you are interested in downloading this kind of template.
Acting Resume Template No Experience | Word – download