Free Check Register Template Excel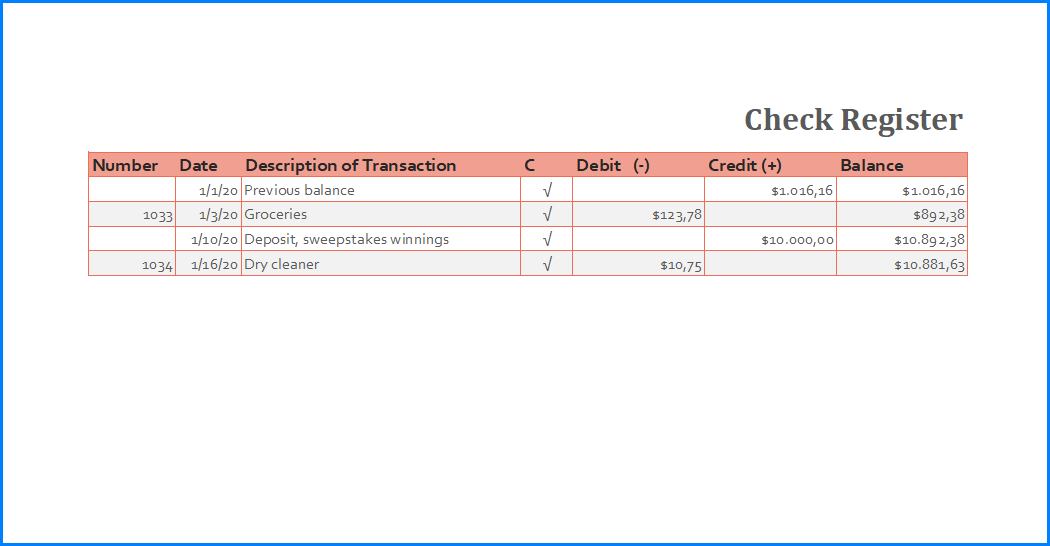 Super Easy Check Register Template with Excel
If you work in a company which work relates to many kinds of documents, this type of document might be familiar with you. A check register is the kind of book that is used to record every financial transaction in cash. Even though you can make it on paper or book, making a check register template is super easy. Furthermore, it is easier to keep all the financial transactions in a computer, and utilizing the Microsoft Excel is the right application you can use. It is more convenient to access when you make it in Microsoft Excel. You can even access the document by using your mobile device to make it more convenient. Usually, separated by column and row, you can write all the transactions in detail because you do not have to make the table again when you use excel document.
Samples of Check Register :
When you decided to make this template, you can make it in one row to the right as the detail that contains number, date, transaction description, a category which is optional, withdrawal payment, deposit credit, and balance. Check register template with Microsoft Excel can be used not only for business use but also for personal needs. The function is the same, records all your payment and deposit for all your transactions. After you make the document, you can upload it to your drive and access it anywhere you want. On the bottom of the page, you can also download the template for free.
Check Register Template Excel – download